Club News
---
On November 5th, Scouters Mountain Elementary was assisted with their Fall Festival Carnival by Clackamas High School Key Club

---
Scouters Mountain Elementary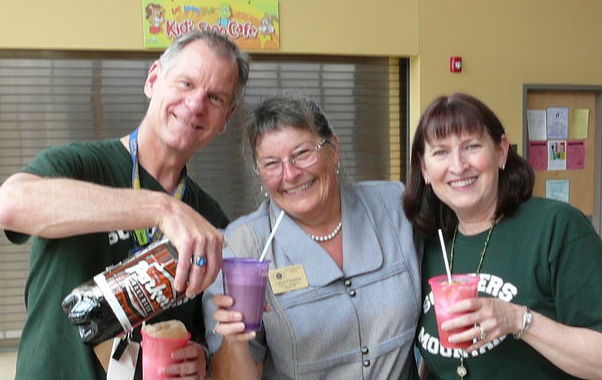 "Cheers to a very successful first year"
- Says Laura Parsons (Kiwanis Advisor). Richard Lattman (Teacher & Kiwanis member) and Kathy Bell (Counselor)& Karen Rush (Principal) are the best ever Faculty Advisors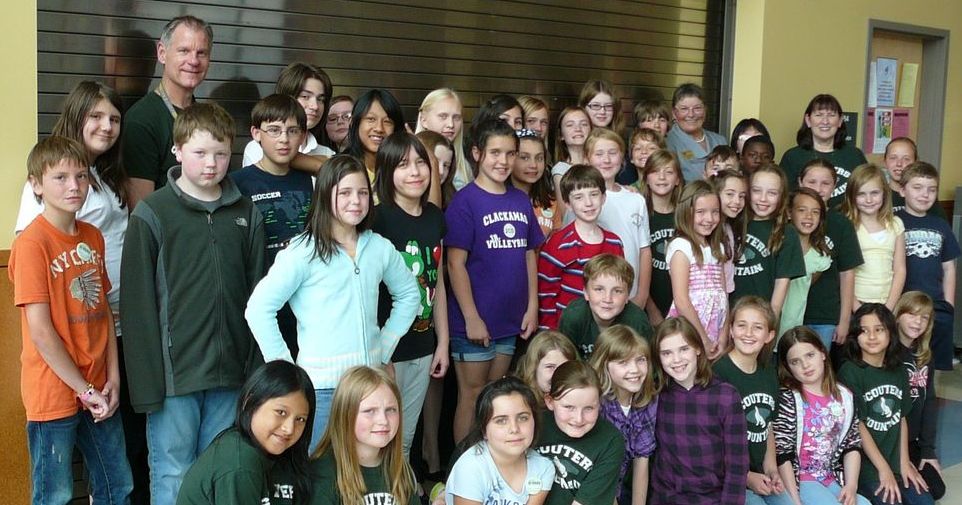 "The AWESOME K-Kids Club"
They helped raise/sort over 2,500 cans for the Schools Food andToy drive, helped with the schools fund raiser at the RAMs restaurant, did an electronic recycling program for community at school, had a book drive, helped students in the ESD Room (after school), made beautiful Valentines cards for
Meals On Wheels
, painted ladybug rocks and made thank you cards for their school volunteers, helped at the
school carnival
, and so much more. . .
Link

to K-Kids
---
One of our Fundraisers. Selling bare-root trees

---
Eagle Scout Jeff Buxton receives a check from Damascus/Boring Kiwanis to help fund his Damascus Park "Picnic Table Project"
---
On August 14th our Kiwanis members staffed the KDCCP Booth @ Clackamas County Fair, raising $$$ for Doernbecher Children's Hospital
---
Adopt-A-Road Project

---
Len Bierlein and Oregon City High School Key Club "Feeding the Homeless @ Bryant Park"
---
On Nov 2009 the Club assisted the "Historic Downtown Gresham Club" with their Civil War Auction
---
Clackamas High School Key Club receives "BIG" check from DBKC
---
Division 66 News:
The Division 66 Website is:
---
Pacific Northwest District News:
---
Kiwanis International News: